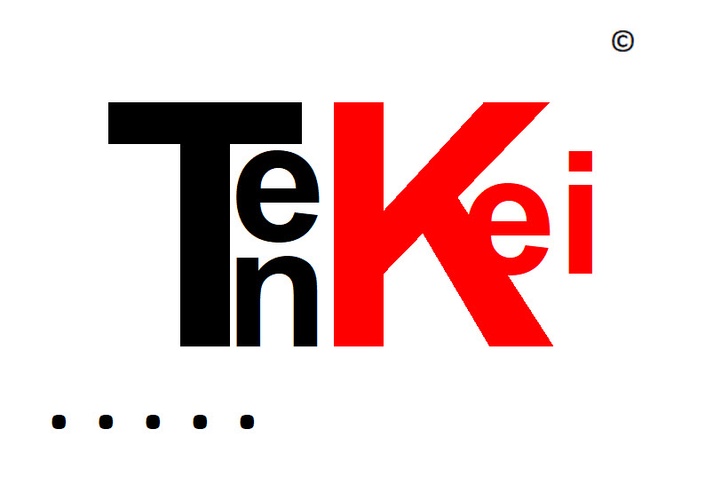 The TenKei Total Profit Target
'The Ultimate And World's Best Trading Manager'

WHY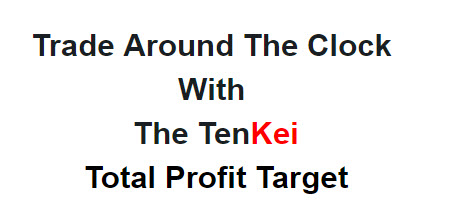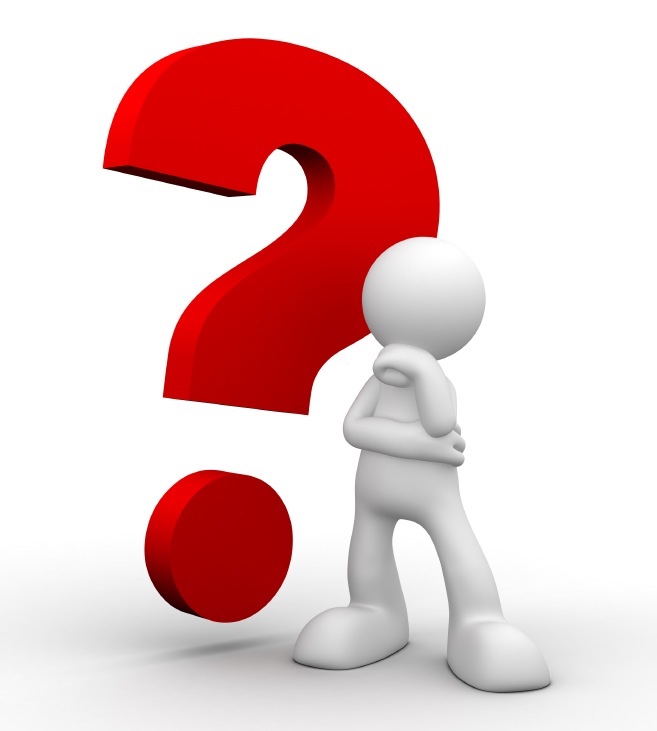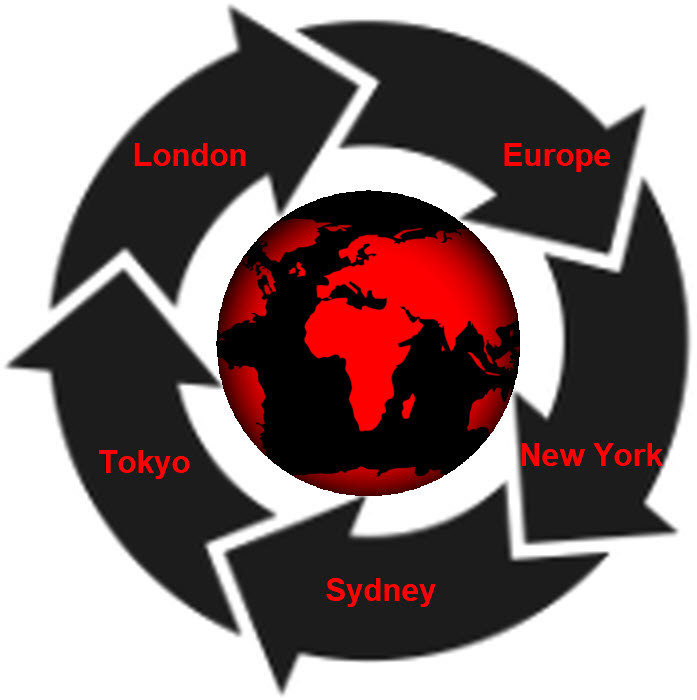 Why would you want to trade around the clock and never miss an opportunity to get out of a trade with algorithmic trading, which is now available on a range of platforms when you choose the UK's leading Automated Trading Manager?
Why would you want to use the TenKei Total Profit Target standalone program to be used with your own Expert Advisor or in relation to manual trading?
Why would you want to be able to create and refine your own trading algorithms, or use the off-the-shelf recommended settings, to manage over 17,000 markets?
Why would you want to make money from home on your own terms?
Because the TenKei Total Profit Target can do all of those things for you, all through the use and ability of Algorithmic trading!
The TenKei Total Profit Target uses computer codes and to manage and exit a multiple of open trades according to set parameters such as profit taking, stop loss criteria, break-even points, locking in profits, trailing stop loss triggers and trailing stop steps.
Once the current trade conditions match any predetermined criteria, the TenKei Total Profit Target will execute a sell orders on your behalf.
This can save you time scanning your trades and it means that your trades are executed almost instantly.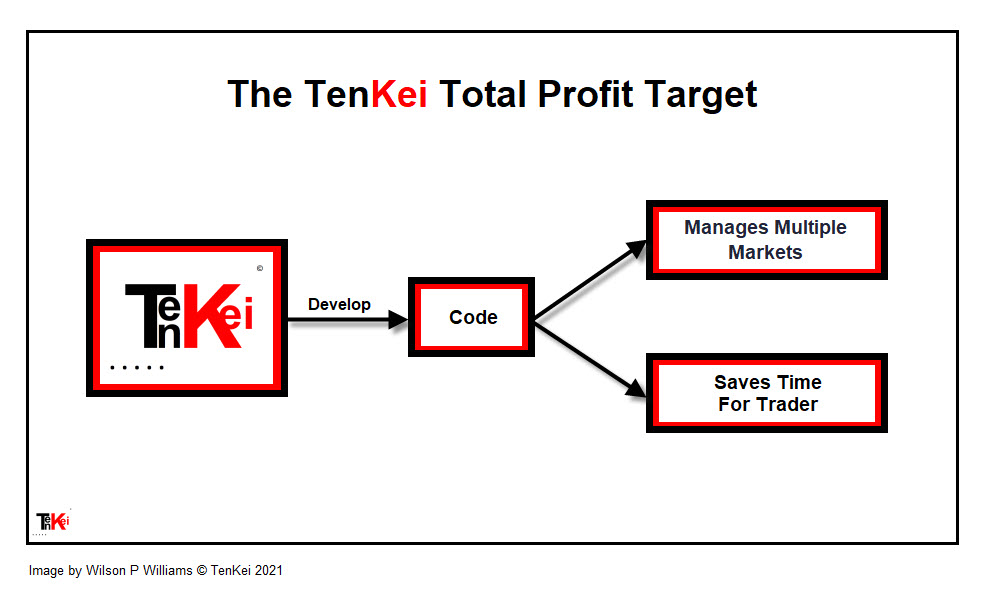 The TenKei Total Profit Target is made possible with cutting-edge platforms such as MetaTrader 4 (MT4).

We also offer advanced Variable and Value tools and Settings to make the TenKei Total Profit Target easy and understandable for you, whether you want to build upon what the TenKei TPT already has to offer in customising your own algorithmic settings or use off-the-shelf solutions.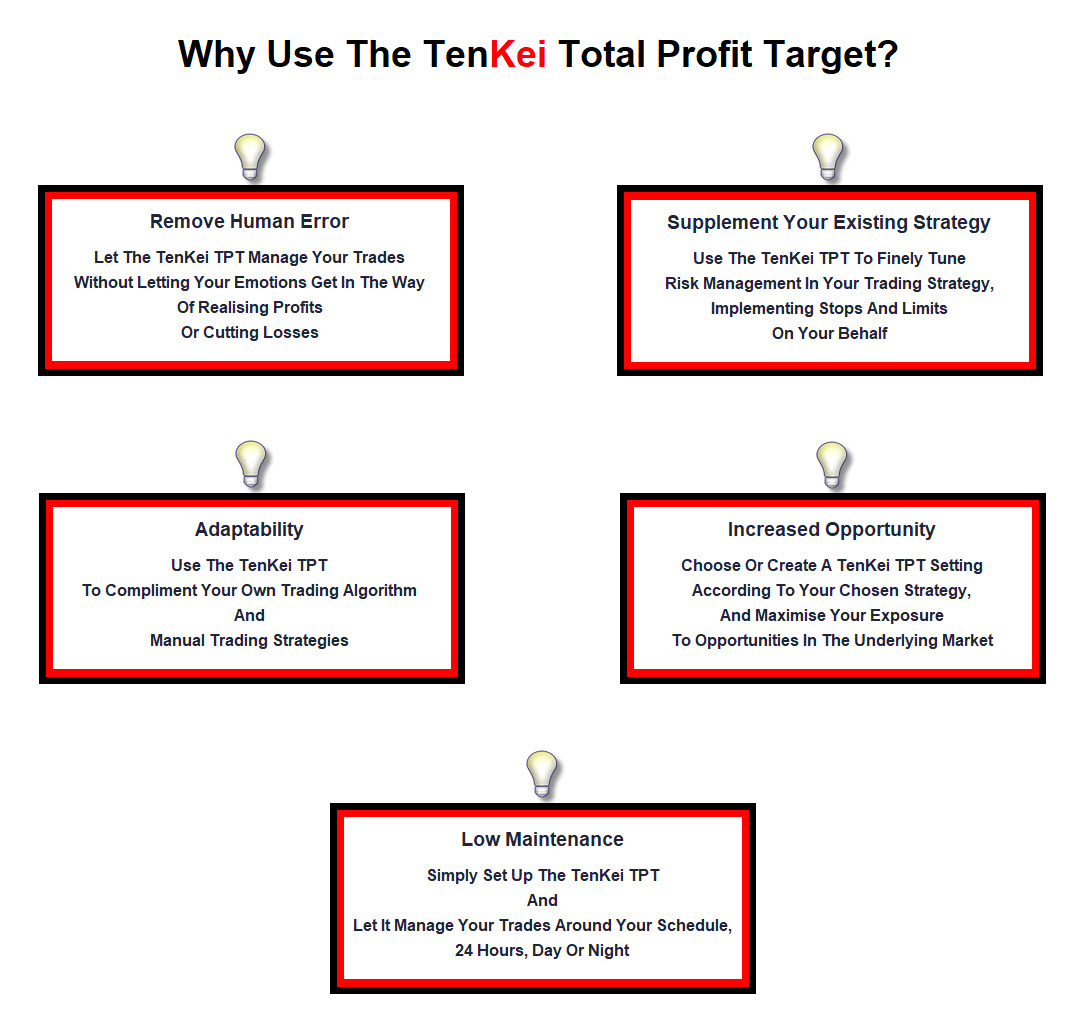 We Have Often Been Asked, What Do We Find To Be The Best Algorithmic Trading Platform?
That depends on what you want from your platform – many traders use a combination of platforms, however, we like the versatility of the platform we use due to being able to check the markets from a PC, Laptop, Tablet and Mobile/Android/iPhone.
Therefore to accomplish a range of additional goals, we use MetaTrader 4


_______
In ending we are going to share a common saying we extracted from Investopedia.com:
'A common saying goes,
"Even A Monkey Can Click A Button To Place A Trade."
Dependency on computers should not be blind.
It is the trader who should understand what is going on under the hood.
While buying trading software, one should ask for (and take the time to go through) the detailed documentation that shows the underlying logic of a particular algorithmic trading software.
Avoid any trading software that is a complete black box, and that claims to be a secret moneymaking machine.'
_______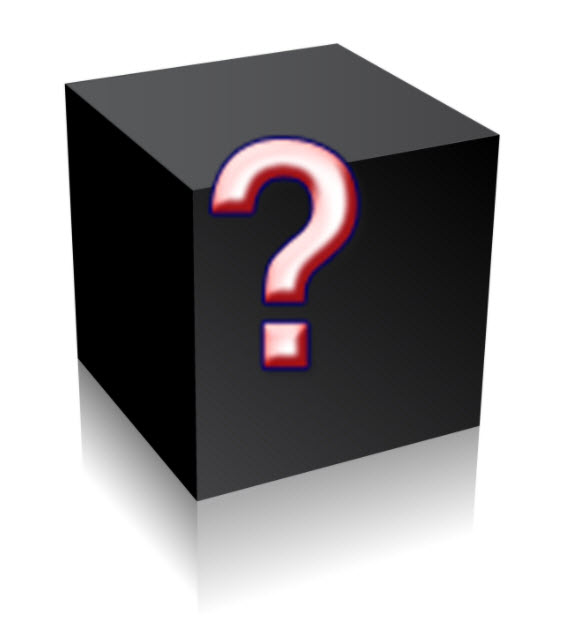 We do not claim to have a complete black box to trading but the TenKei TPT is pretty close and neither do we claim the TenKei TPT to be a secret moneymaking machine but it is a first class trading manager which will aid and assist you through nipping the temptation to over-trade, in the bud.
Plus, we do provide the detailed documentation that shows the underlying logic behind the TenKei TPT software.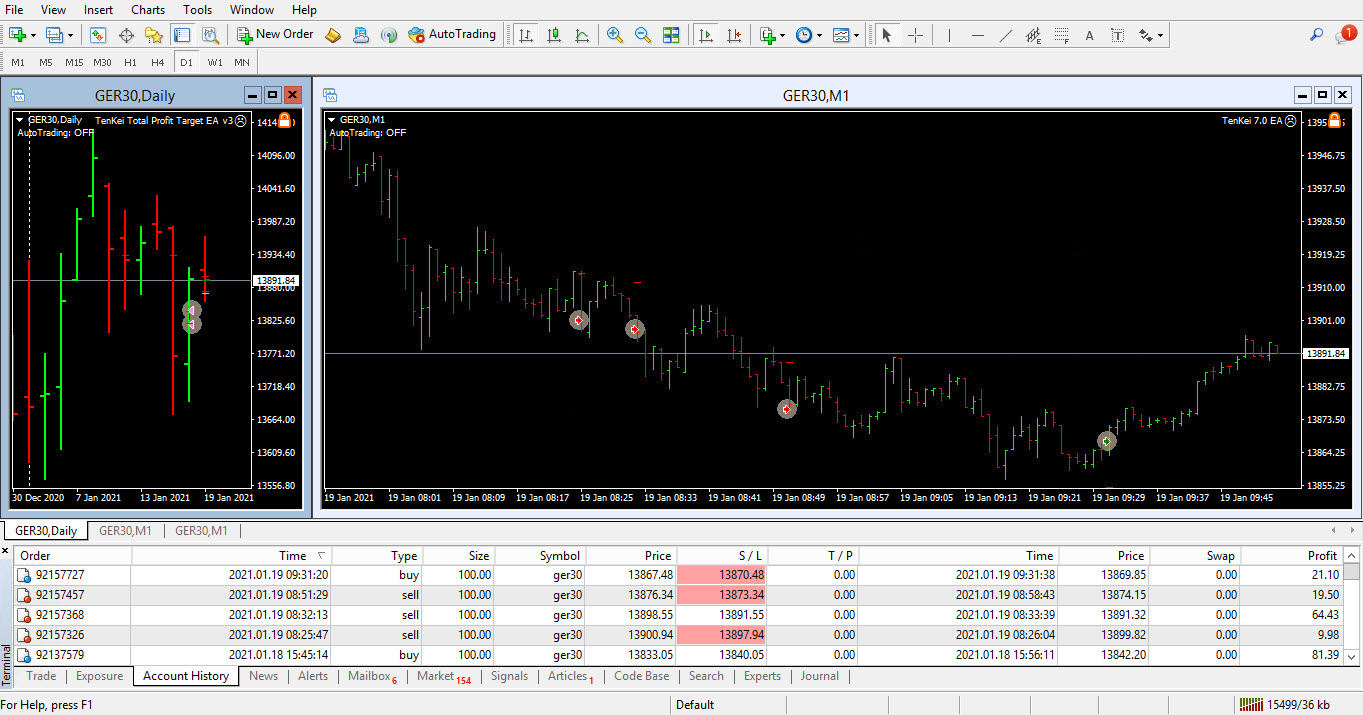 The Above Image Shows Results Of How The TenKei TPT Helped To Scalp Trades,
Where Initially We Were Not Keen On (Scalping)...
...But It Works!

You have 1 Month to check it out, for FREE and you only pay after the 1 Month once you find the TenKei TPT is of benefit to you.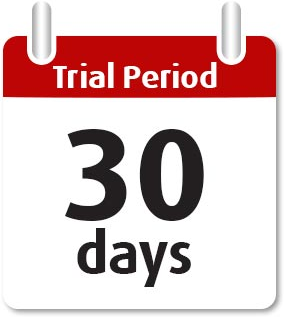 So if your Why is BIG enough, test it out by enrolling today!

We thank you for your time in visiting this site and reading this message.
Kind Regards,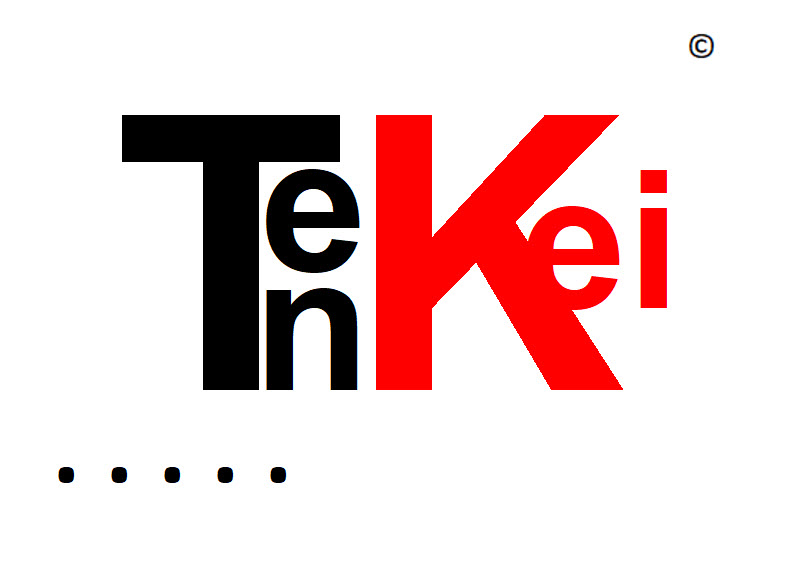 The TenKei Team
P.S. The 'TenKei Profit Target' scalps, manages you, your trades and it kills over trading -- dead in its tracks!

P.P.S. We have nothing to prove but only to show, which is FREE for you to test, where we would very much appreciate and value your opinion but 'you must test' it, to give it!
Your Instructor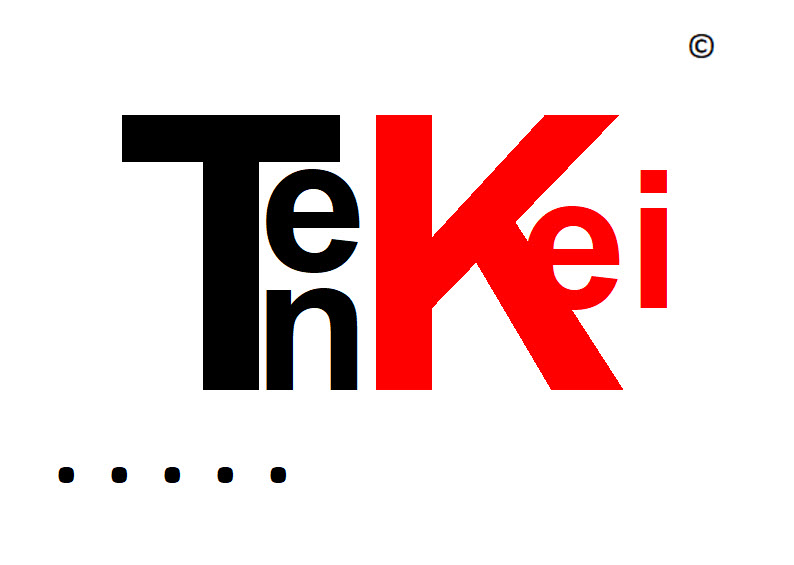 The TenKei Team are made up from a host of Teachers, Traders, Creators & Mentors with over 30 years experience in the field of analysis and communication.

Our purpose is to educate you!
And our mission is to help 10,000 (10K) of you create a full time living doing what you love, while making a difference in the world using the TenKei Total Profit Target.
We want to help the purpose driven you truly figure out how using the TenKei Total Profit Target can be your work of art to:
Build Your Influence
Build You Authority
Become The Go To Expert
Really Own Your Niche
Own Your Life
Own Your Message
Build A Powerful Business...
...that is also doing good in the world and mastering the TenKei Total Profit Target platform!
This is an education!

The TenKei Team will be here for you around the clock and if we cannot respond to your message or query immediately, we will respond within 24 hours, during market hours.
Course Curriculum
An Introduction And Hello...
Available in days
days after you enroll
How To Get Started!
Available in days
days after you enroll
1. Open An MetaTrader 4 Account - We Use FXCM - This Module Is Optional
Available in days
days after you enroll
Frequently Asked Questions
When does the course start and finish?
The course starts now and never ends! It is a completely self-paced online course - you decide when you start and when you finish.
How long do I have access to the course?
How does lifetime access sound? After enrolling, you have unlimited access to this course for as long as you like - across any and all devices you own and if you become a subscriber you can continue with your subscription for as long as you wish.
Can I trade using the TenKei TPT in any currency?
Yes, you can! You can Trade using the TenKei TPT in any currency you wish so as the TenKei TPT is designed to manage Trades, where adding currency amounts will not be necessary. The TPT is designed to work alongside a Trading System, Expert Advisor or Manual (hands on) Trading idea.
Can the TenKei TPT only be used for spread betting?
No, the TenKei TPT is not a spread betting system, it is a flexible and disciplined Automated Trading Manager. This means the TPT can be used on any market and with any broker.
What if I am unhappy with the course?
We would never want you to be unhappy! Once you sign up, if you are dissatisfied with the performance of the TenKei TPT, you can cancel your subscription at any time. Our stipulations are as follows: You are entitled to a try before you buy being a FREE 30 Day Trial. Once signed up there will be a monthly charge. Each month's payment is Non Refundable. You can cancel at any time and you will have to use up the month paid for. And if you ever wish to come back, you can re-join at any time.